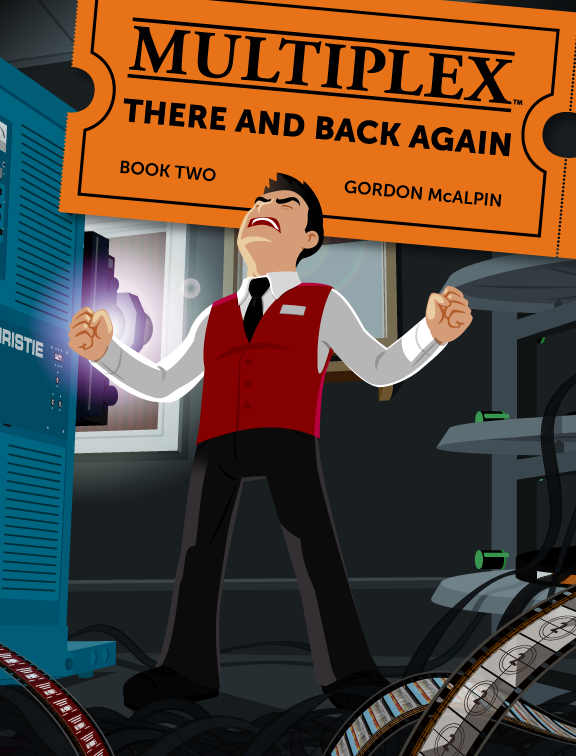 I finally broke through my artist's block on the Book 2 cover, and so aside from some corrections and technical mumbo-jumbo left, Multiplex: There and Back Again is DONE. Finally.
I'll keep you posted when I have a better idea of when it will be published and available, but I'm hoping sometime this summer or early fall — things with the distributor take a little longer than if I were just self-publishing, unfortunately.
Thanks are due to my friend Gene Ha for some invaluable suggestions on this cover concept!