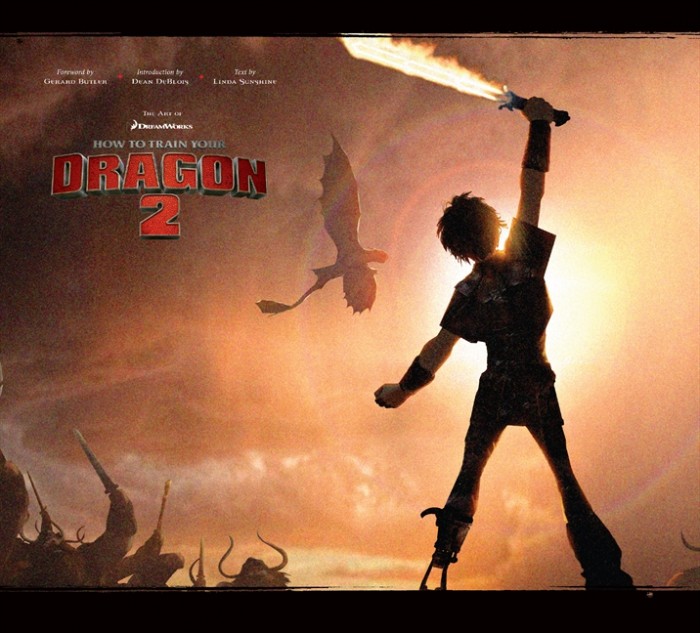 Hey, everybody.
So the good folks at Newmarket Press/Harper Collins apparently heard that I liked this movie called How to Train Your Dragon, and since the sequel is on its way to theaters on June 13, 2014, they contacted me about giving away FIVE (5) copies of The Art of How to Train Your Dragon 2 to my readers. I have a copy of the first book, and it's a gorgeous volume, and the second book should be just as great.
So here are the rules!
ON OR BEFORE MAY 1ST leave a comment below sharing your story of falling in love with How to Train Your Dragon (and if it relates to Multiplex, even better, but that won't make any difference).
Some limitations do apply, I'm afraid: First, you must live within the United States. (Sorry — not my rule!) Second, you have to use a VALID E-MAIL ADDRESS to post your comment below, so that I can contact you. (Obviously, if you win, I'll need your mailing address, as well.) Winners will be selected at random from qualifying entries contacted by e-mail NEXT FRIDAY, MAY 2.
You can read the full book description and enter/comment below:

The Art of How to Train Your Dragon 2 by Linda Sunshine
On sale May 6th, 2014

Here is a look behind the frozen fjords and ice caves of Berk at the making of the sequel to a beloved animated classic. This full-color, lavishly illustrated book features more than 650 paintings, drawings, sketches, models, film stills, lighting studies, color keys, story boards, and photographs. Along with quotes from all the principal filmmakers there is also an introduction by the writer/director Dean DeBlois and a foreword by Gerard Butler, the voice of Stoick.

In this brilliantly conceived sequel, we are on a journey of exploration to new lands, four-winged dragons, long-lost love, vicious and powerful enemies, and ginormous Bewilderbeasts.

How does a movie of such imagination and magnitude come into creation? Well, you begin with an incredibly talented team of artists, writers, engineers, animators, modelers, and tech wizards and you let their creativity soar. The result is a stunning, original vision—bigger, better, and fiercer than ever—of an earth-shattering, fire-breathing sequel to the legendary story of Vikings and dragons in the frozen north.

Hold on to your dragons, fans and friends, you're in for the ride of a lifetime!