This flyer design (including the illustrations, obviously) was a quick freelance project created for Chris Rager, the (English dub) voice of Hercule in Dragon Ball Z and Torgue in Borderlands 2 — a.k.a. the two characters shown here, if you're unfamiliar with them. He's starting up a class on voice acting next month and wanted something eye-catching to help promote it.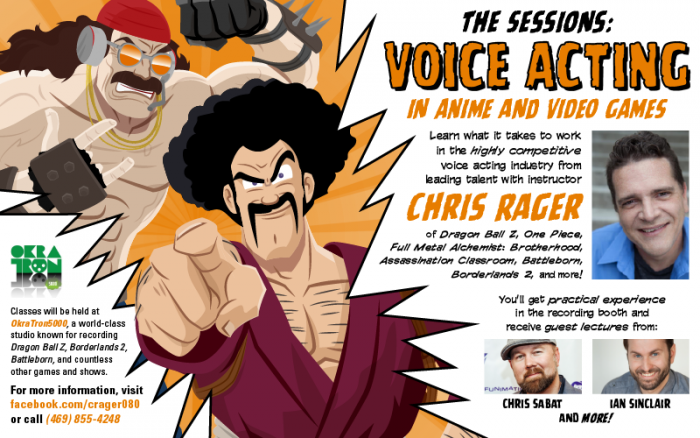 I met Chris at a convention a year or two ago (that's why he called me to do this!), and he's a blast, so if you're in the Plano, Texas, area and interested, definitely look into this course. The first class runs from March 15th–April 5th, Tuesday evenings from 7–10 pm. (Four classes for three hours each class.)
I don't know any more details, so just read the flyer!

If nothing else, I thought you guys might like the illustration.