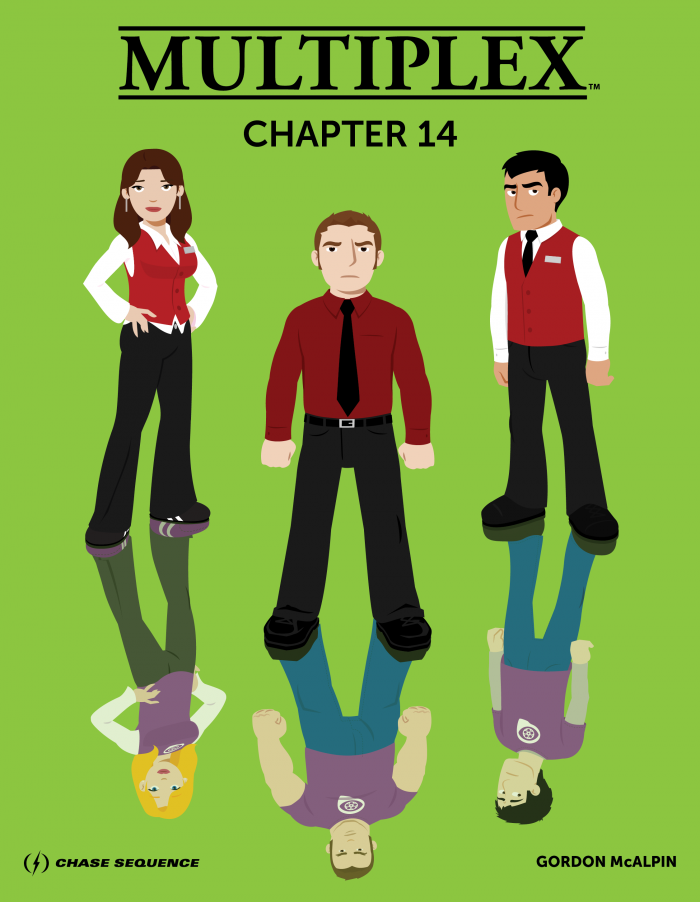 Multiplex: Chapter 14 is now available! If you're a Kickstarter or Patreon backer, you have already been notified about this, but for those of you who aren't, you can get it from Gumroad superfast, or you can get it from the Multiplex Store. Either way supports the continued creation of Multiplex.
In Multiplex: Chapter 14, Jason reads a book while the Flickhead and Multiplex crews play more video games. This is some heavy shit here, broh! This volume collects strips #287–310 from the Multiplex archives, plus five bonus comics not found online!
I've probably mentioned this before, but I hope to continue making new Multiplex comics for these collections at about the same pace as the regular comic (two a week) over at Patreon, and then releasing the eBook collections with this material every 4–6 weeks or so. (And then funding a print collection through Kickstarter after all of the bonus material is finished — rather than funding the creation of that new material with the Kickstarter as I've done for the first three books.)
So just because the strip will be finished doesn't mean Multiplex is going to disappear entirely!