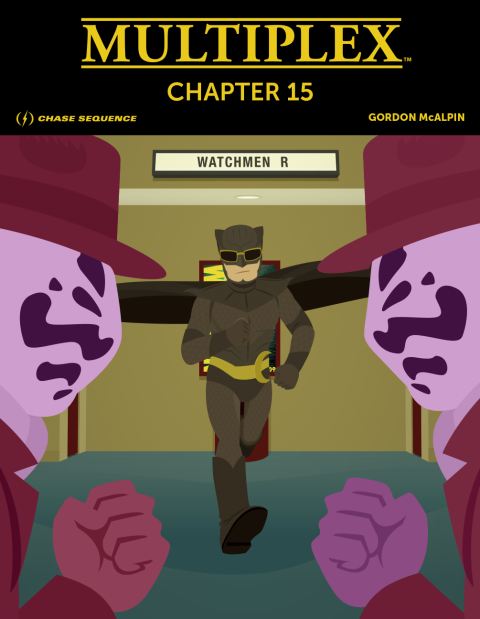 Kickstarter and Patreon supporters have already got their copies, but for the rest of youse: The Multiplex: Chapter 15 PDF eBook is now available!
Chapter 15 collects strips #311–338 from the Multiplex archives, plus three bonus comics not found in the archives — including "The Abyss Gazes Also," an all-new twelve-page mini-epic. Chapter 15 costs $2.99.
Since Chapter 15 is done, you can also get all five Chapter eBooks for Book Three — Chapters 11–15 for $7.95. If you get the five eBook set, you'll also get a PDF of the six-page "The Story So Far" sequence from the beginning of the upcoming print book (about one page of which is new art).
And remember — Chapter 11 is free!
Oh… Stealth announcement: the Multiplex Store is no more. If you need access to your digital files that you bought through that, just shoot me an e-mail. I will have something different set up by the time Book Three is available.