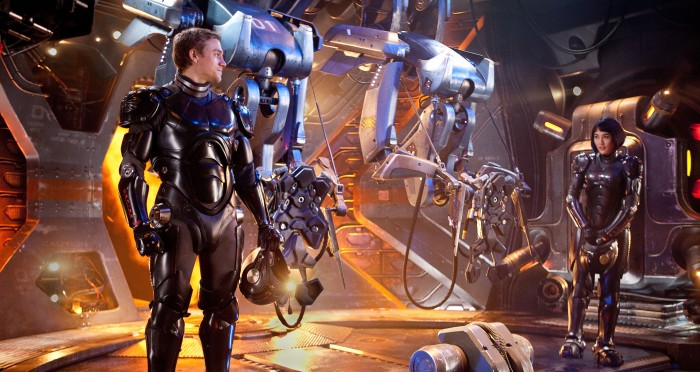 Guillermo del Toro's Pacific Rim came out this weekend and made $38.3 million here in the US ($91 million worldwide). It's the biggest del Toro flick to date, but the film also cost $190 million, so it will need to show some legs to make a profit theatrically. It does seem like it's in good shape to make a profit eventually, though, which is good for two reasons del Toro's career and the prospect of actually seeing more original genre films get made, not just sequels and comic book adaptations. It unlikely to spawn a sequel, though. Which is fine.
More importantly, I thought the movie was really fun. The dialogue was cliché-ridden, the characters were relatively thin, and most of the actors are pretty wooden. A notable exception is the girl who plays young Mako (Rinko Kikuchi's character) in some flashback scenes; that little girl was gifted.
Despite its shortcomings, the pacing is brisk, with only a slight lull in the middle. It's very funny. The fights are great, particularly the one in the city. (They are sort of slow, but like Jason says in the current strip, I think it's more because these are gigantic monsters and mecha/Jaegers that could not realistically move as fast as we've seen them in the past than because of slow motion. There's a little slow-mo, too, I think, but mostly the former.)
Spoilers are okay in the comments section here, so if you haven't seen Pacific Rim yet, you have been warned!