This is the first of two bonus comics that follow Multiplex #115 in the Chapter 6 eBook — and the Book 2 print collection, eventually — this time adding a little to the tail end of the Multiplex 10's New Year's 2007 party. (The New Year's arc started here, if you want to refresh your memory of the whole arc.)
I noticed that around this time in the archives, Gretchen had sort of disappeared, so to help her prominence late in Book 2 feel a little more natural when you read it in the collection, I need to give the red-headed she-devil a little more screen time in the earlier chapters.
The next bonus comic will either go up on Wednesday or Thursday this week, depending on how many regular Multiplex updates I can crank out. It will continue from this one, hence the "1/3" instead of my usual "1/2" for bonus comics. I've got five more bonus comics for Chapter 6 left before I can release the eBook… If you'd like to speed up the process for Chapter 6 and/or Book 2, please make a donation!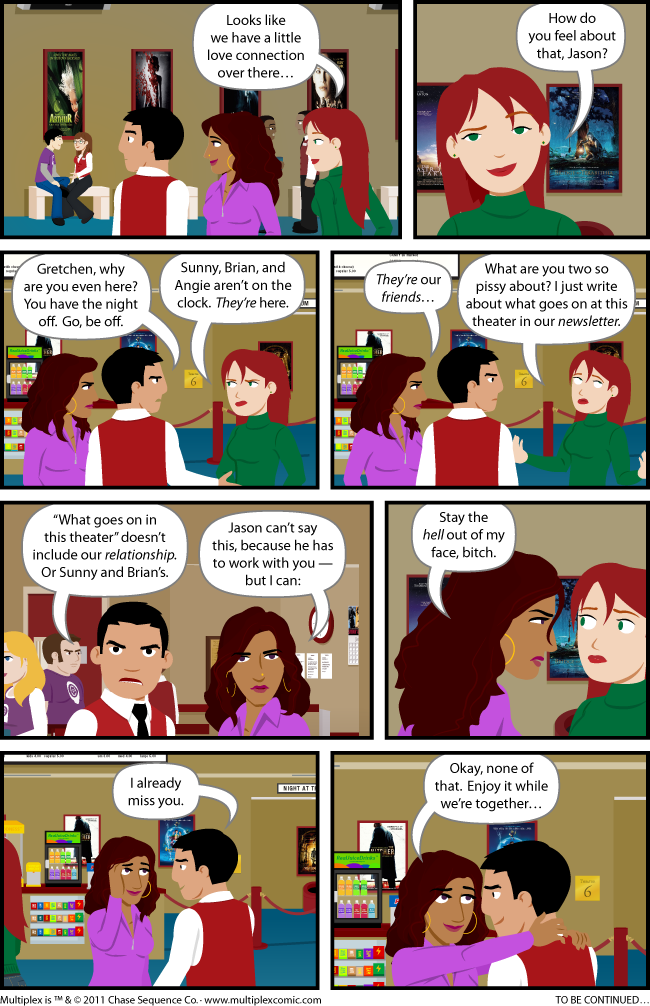 UPDATE (6/2): The second bonus strip this week is up — Multiplex #115 2/3: The Apartment All to Myself.