Kickstarter's website is giving me trouble right now, so rather than make this a Book 2 backers-only strip, I guess everybody gets to read this one. It's from the upcoming (soon!) Chapter 7 eBook — and, of course, Multiplex: There and Back Again, a.k.a. Book 2 — and it's set after Multiplex #140 in the archives, though the only significance of that is that Devi is back in town and she hasn't dumped Jason yet.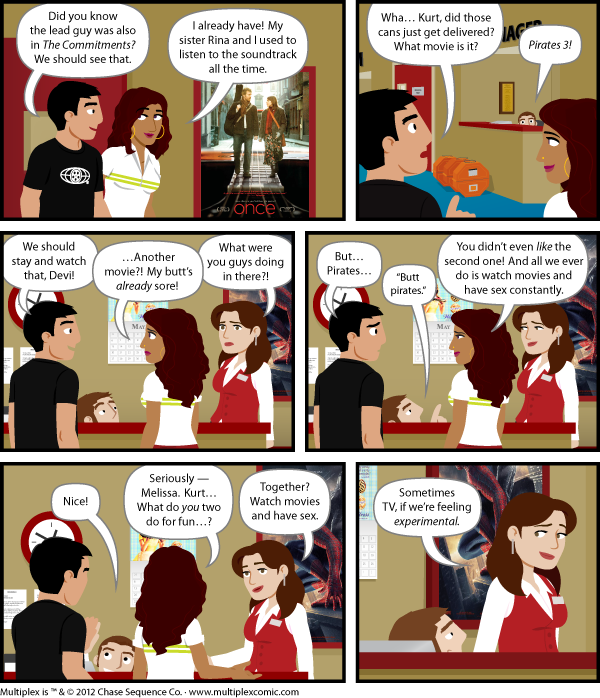 Kurt's sense of humor has rubbed off on Melissa a little over the years, clearly.
This and a couple of the other bonus comics in Chapter 7 are to show a little bit of Devi's discontentment with their relationship. In the original strips, I felt Devi dumping Jason comes off a bit suddenly, even if the explanation — that Jason didn't love her (enough) — was always kind of there.
Anyway, so that's where this bonus comic fits in.